Kick Off Summer With Bright Phoenix Hair [Plus Get Free Stuff]
What better way to start your summer than with a head of hair that matches this bright, radiant, time of year?
Oh…AND we're kicking it off with a giveaway (details below)


I did it – I finally got all the blue out and went for the Phoenix Hair that I originally saw on Youtube. We all know that red is the fastest hair dye to fade, so for this hair color I decided I'd give Arctic Fox a try.  I've followed their Facebook page and they're always posting pics of women with such vibrant colors, so I figured it would be great to see how long lasting their red is.
I also really liked what Arctic Fox stands for.. they don't seem to be just any hair color company. All Arctic Fox Hair Dye is made in the USA, vegan, cruelty free, add in conditioner, AND they are animal lover friendly – they even donate a portion of every bottle sold to local animal shelters!  Um… can we say awesome? YES!
When the Arctic Fox arrived the box smelled amazing… I'm thinking it's the conditioner they add it – no matter what causes it – this is by far the best smelling hair dye I'e ever used. OK, on to the hair style.
Planning For Phoenix Hair
I know from previous experience that red fades faster – so I'll probably have to touch up the red at least once this summer. I'm also planning on having only a small portion of Yellow and a medium section of orange. So I knew I'd need double the amount of red than I would need of orange and yellow.
Here's My Shopping List
 Colors
Other tools I used –
After care –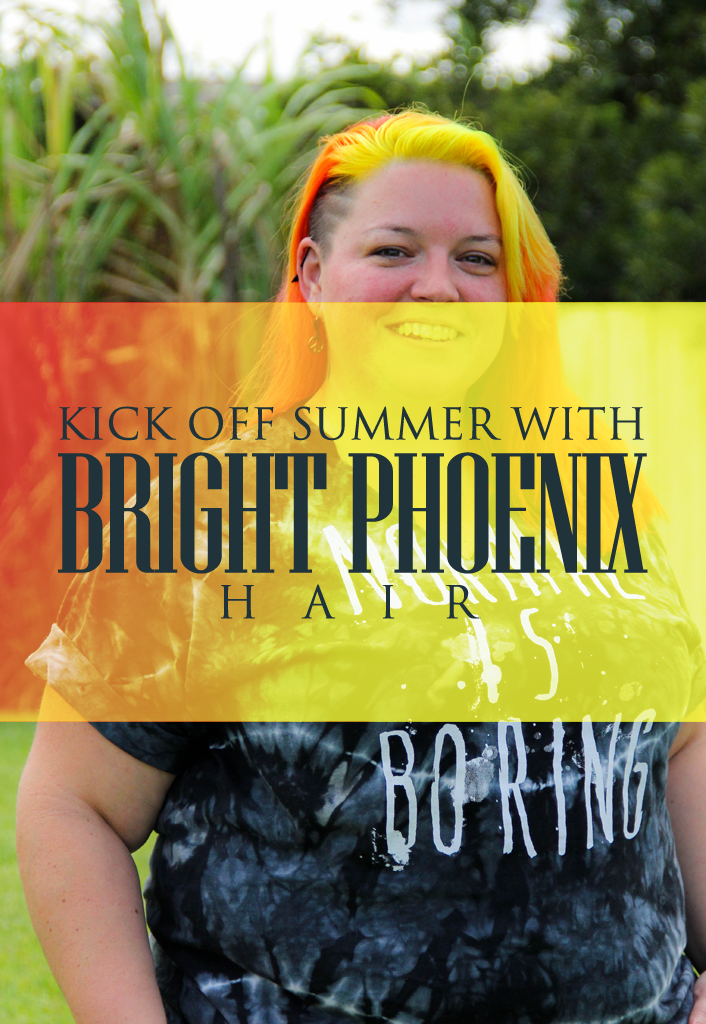 Watch The Transformation
Phoenix Hair Reveal


Enter To Win Phoenix Hair for Yourself!
I've wanted to do a giveaway for our readers and I thought this would be the PERFECT time. I've had Phoenix hair for just over two weeks now and I LOVE IT! I get compliments everywhere I go – the grocery store, the mall – even the gas station. Everyone loves it – especially the hubby.
So I went to Amazon and bought double of all the hair dye I used for my Phoenix Hair and now I'm giving it away to one of our readers! I didn't stop there though.. I really wanted to kick this summer giveaway off right, so I've put together a Phoenix Hair Kit worth $100 in prizes!
The Prize for this giveaway is a Phoenix Hair Dye Kit, which includes;
1 – 8 ounce bottle of ArcticFox Poison
1 – 4 ounce bottle of ArcticFox Sunset
1 – bottle of Electric Banana Manic Panic
1 – Aveda Damage Remedy Hair Repair
1 – $25 Amaon Gift Card to buy some new accessories for your rockin' new hair
There are multiple ways to enter to win – see the form on the right. The more you tell others about this giveaway, the more entries you get.
Good Luck & As always.