Manic Panic's Electric Banana Turns Her Bangs Into Sunbeams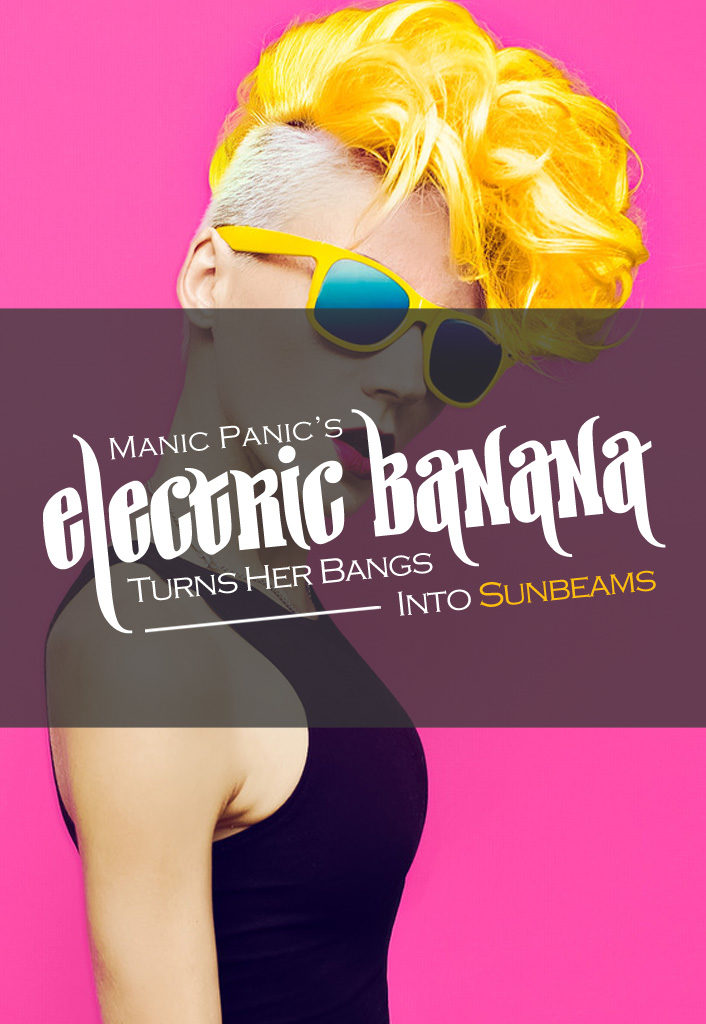 If you follow us on Instagram, you got a sneak peak at my recently dyed electric banana yellow bangs. They really are as bright as the sun and I love them!
Why just my bangs?
A few months ago, I dyed all my hair purple with a blue underlayer. The purple faded out to a really nice silvery platinum blonde and ready for a new color. The blue on the other hand is a different story – it doesn't want to leave my hair! (but we'll save that rant for another day).
While I'm (impatiently) waiting for the blue to fade out for my next hair style – I decided to test out Manic Panic's Electric Banana.
The picture just doesn't do it justice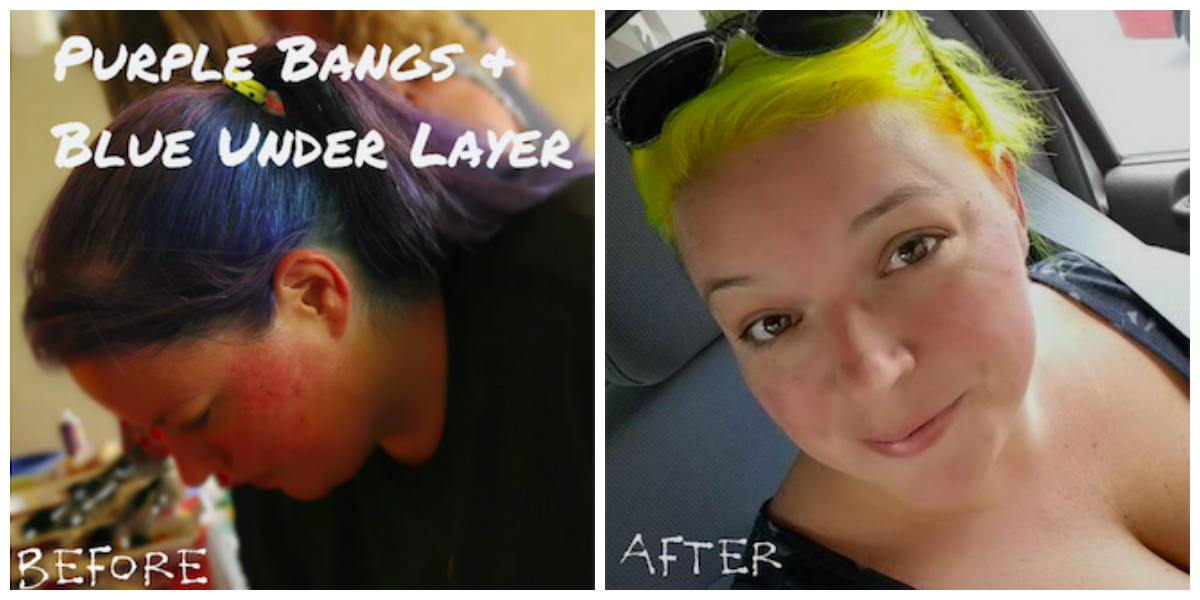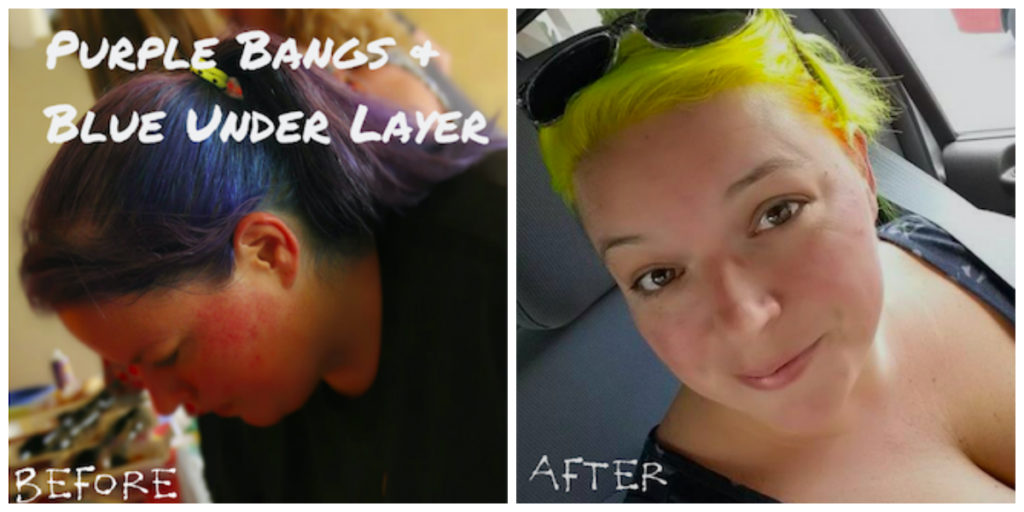 The Hair That Inspired Yellow Bangs
My inspiration for this (and my next hair style once the blue is out) came from – Naomi King's Pheonix Hair tutorial
Have I mentioned that I'm waiting impatiently for the blue to come out? Yes.. well, I've been following a bunch of fading techniques I found over at haircrazy.com, but in the mean time I figured I'd get started on the bangs which are totally ready for new color.
Manic Panic's Electric Banana is A Winner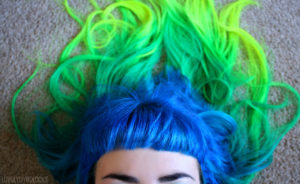 Electric banana is on my "favorite" list of colors from now on because I LOVE how my yellow bangs turned out.  I'm going to be experimenting with it for a few hair styles. I think it would look great with bold purple hair and Electric Banana tips. Or or even something like this …since I already have the blue.  
What do you think… Have you had yellow hair before? How'd you style it? Share a pic with us over over on Facebook