17 Hair Color Ideas For Bright Red Hair
Hair is your crown, it's your statement, and an extension of who you are. As hair extremists – we often choose colors that make a statement about who WE are.
Do you know what red hair says about you? Because it's the color of fire and blood, it is often associated with energy, danger, strength, power, and determination. I'll take those to represent me any day.
On the flip side, Red is also a color of passion, desire, and love.
SO it doesn't matter if you're ready to empower women everywhere with your strength and determination or if you're looking to inspire more love – Red is Perfect. Either way, you're inspiring others.
If you are looking to SHOCK (pun intended), then red is the right color for you!
1. Ariel Red Hair
I think out of all of the original Disney princesses, Ariel has always been my favorite. She always stood out, not only because she was a mermaid, but because of her gorgeous bright red hair. If your looking to stand out at the beach this summer, this Ariel inspired hair might be the way to go!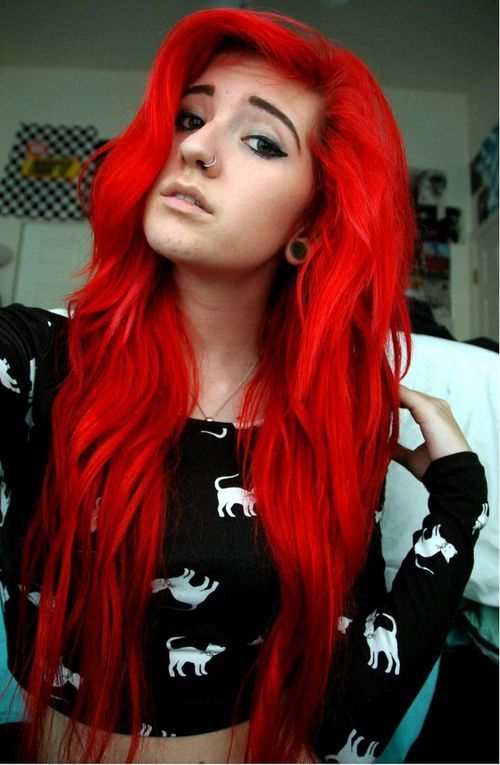 2. Red Hot Flame Hair
Start a fire this summer (safely) by trying this RED HOT flame hair on for size. You will definitely make heads turn and jaws drop with this hot hair do.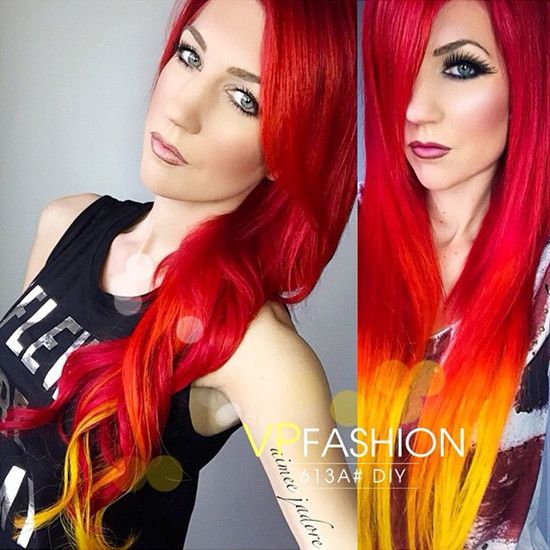 3. Glow in the Dark Red Flame Hair
Have you tried neons yet? These red tips are a subtle flair during the day, but when you hit a blacklight you're definitely going to stand out with these awesome glow in the dark bright red hair tips!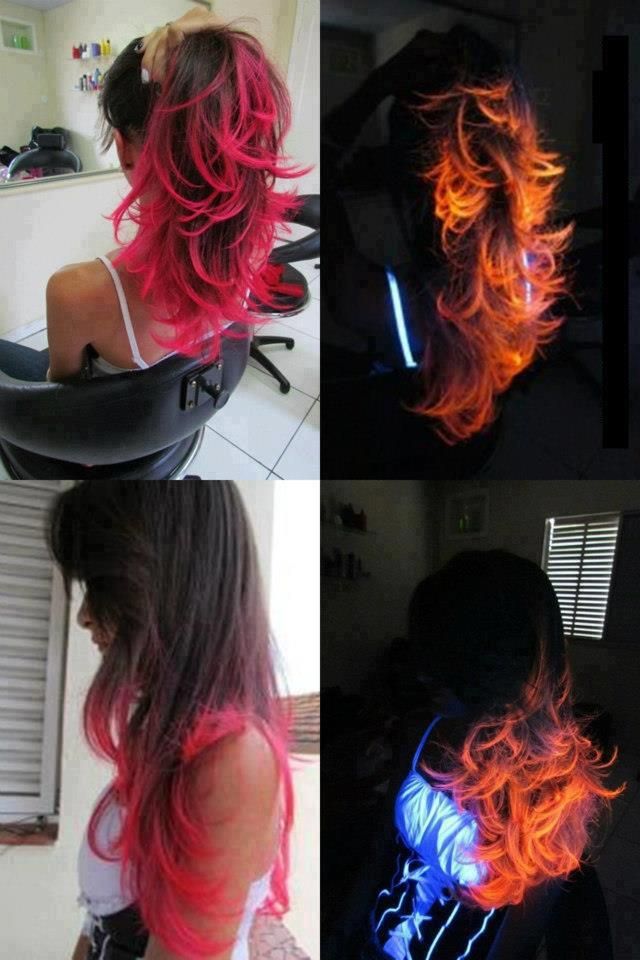 4. Urban Ombre
Another, beautiful, version of flame hair. Ombre is certainly a popular trend right now. While I do like this popular trend, I still try to be different. Life is to short for boring hair I always say! Instead of doing the normal/boring blonde ombre hair style, try throwing some red in there to heat things up a bit!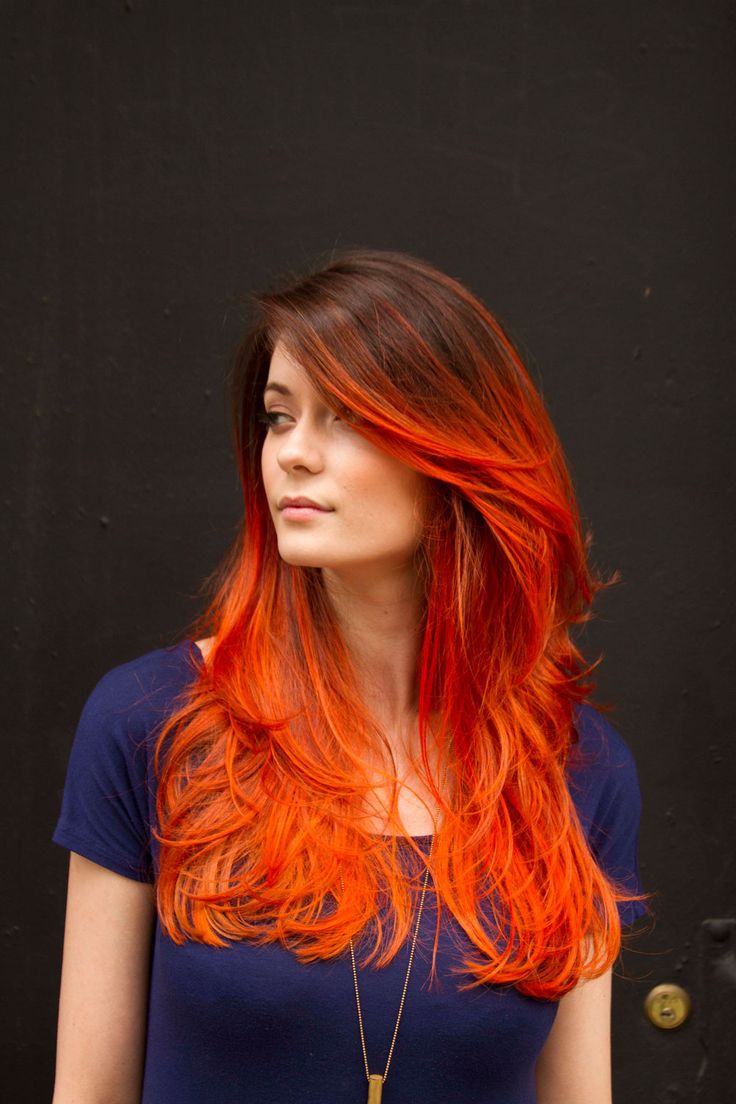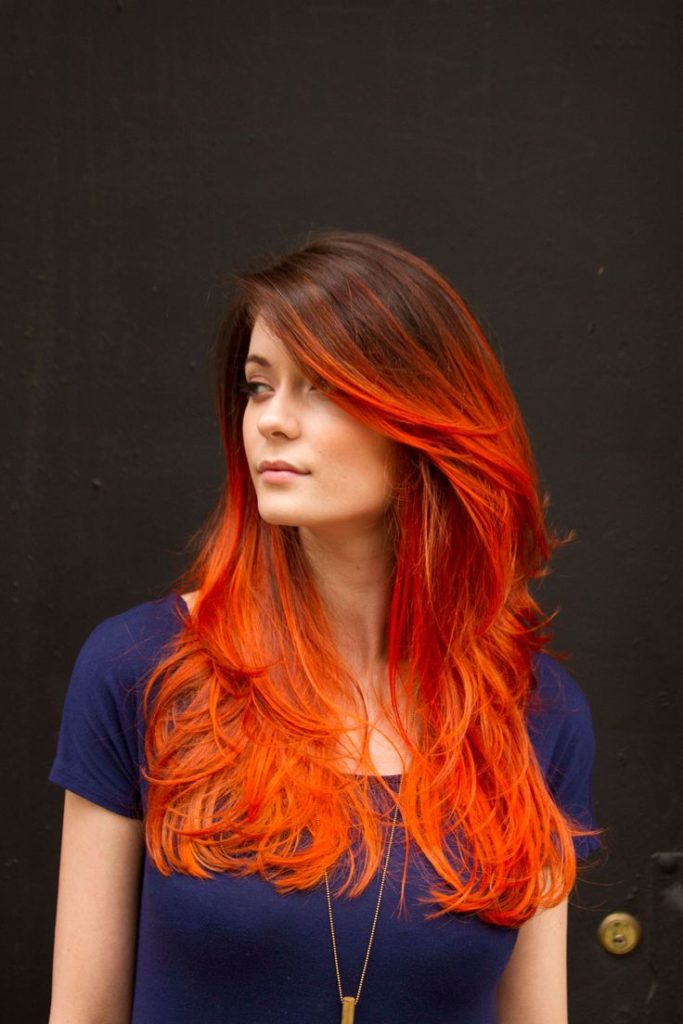 5. Brilliant Red Hair with Black Highlights
Love these black highlights in the mix of her red hair.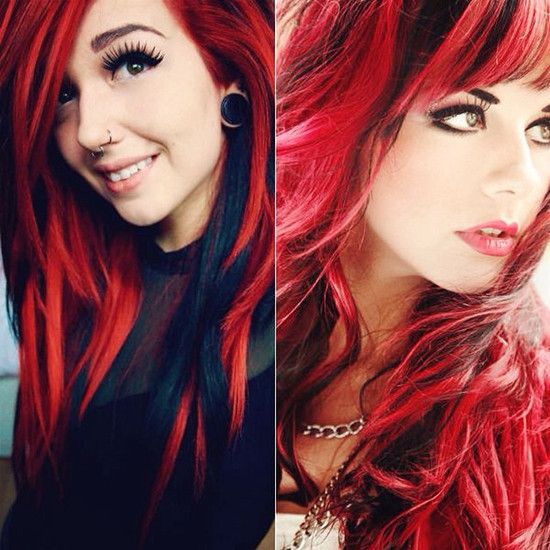 6. Brilliant Red Hair with Blonde Highlights
Or maybe do the opposite and add some soft blonde strips in the mix!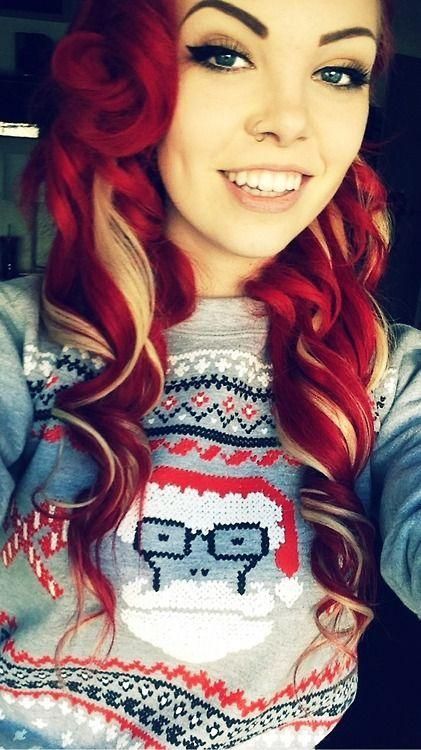 7. Red Side Shave
Sometimes trying a new daring hairstyle is enough to turn some heads… I recently shaved off the side of my head and I ABSOLUTELY love it! Shaving the side of my head was so liberating and everyone I talk to with a side shave agrees!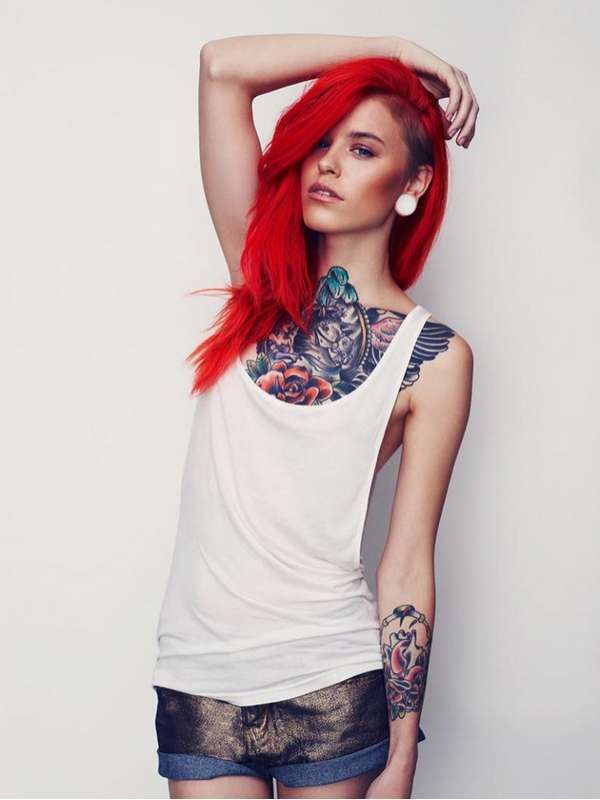 8. Short Red Hair
We haven't forgotten you short haired beauties. This deep red is so gorgeous! Did I mention how much I love her shirt too?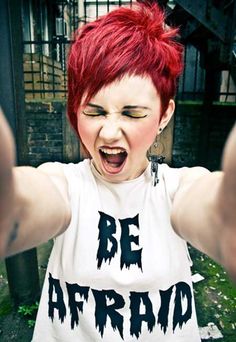 9. Short Red Hair Take 2
How about bold short red hair AND side shave…. BADASS!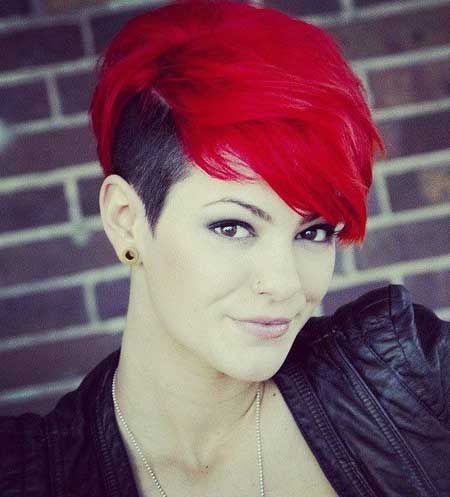 10. Simple Red and Orange Hair Combination
Yes, a simpler approach to colorful red and orange hair… maybe a style for those that need something a little more "office friendly."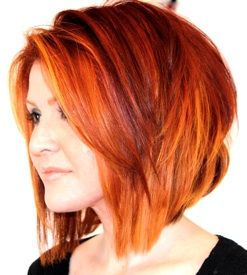 11. Red and Bright Orange Hair
OK… maybe I'm loving the short red hair look… is this my subconscious speaking? Here's another rockin' short red haircut, this time with some orange highlights! LOVE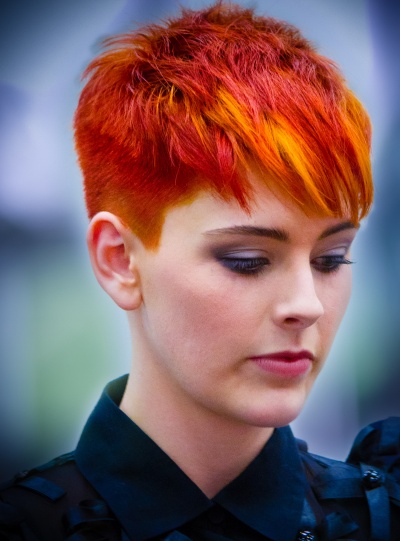 12.Fiery Fox
I don't know why but this hairstyle reminds me of a fox? This hue of red/orange is gorgeous.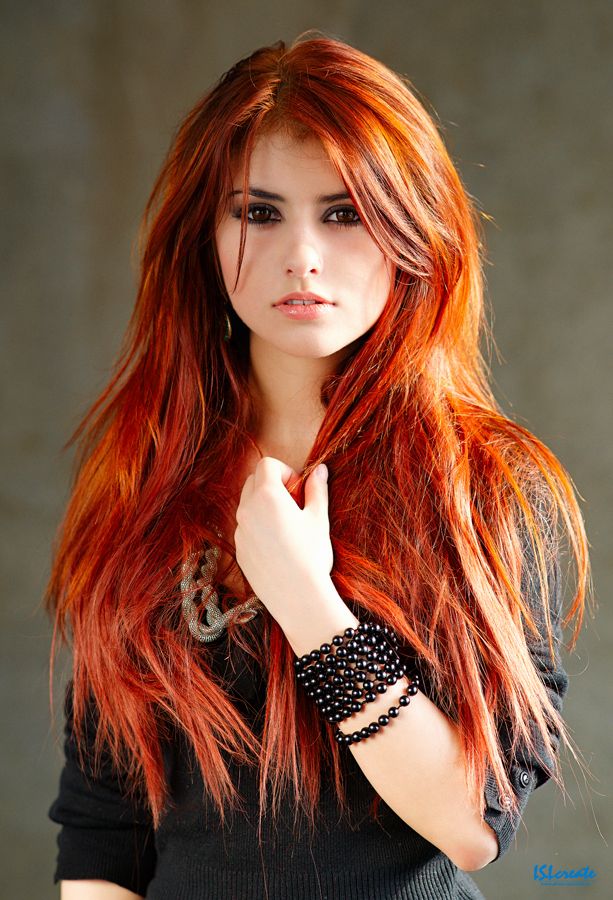 13. Deep Burgundy
While I am all about bright colored hair…. this burgundy hair ROCKS too.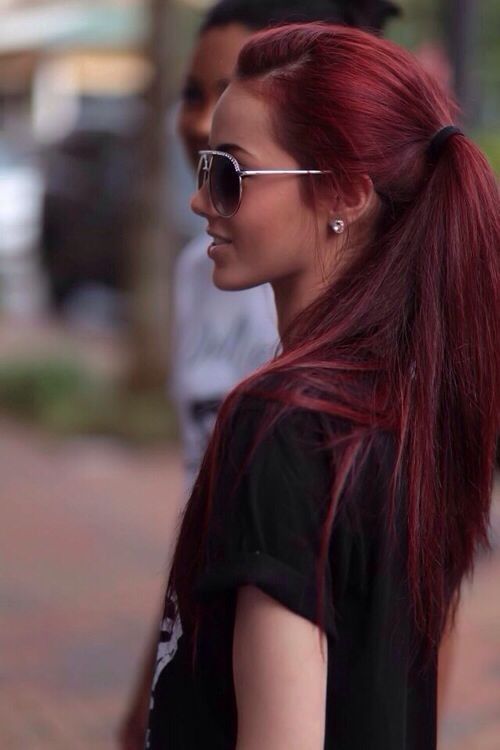 14. Flare Tips
Beautifully chic but still head turning… This is a great way to never have to deal with root upkeep while still having beatiful red and orange hair.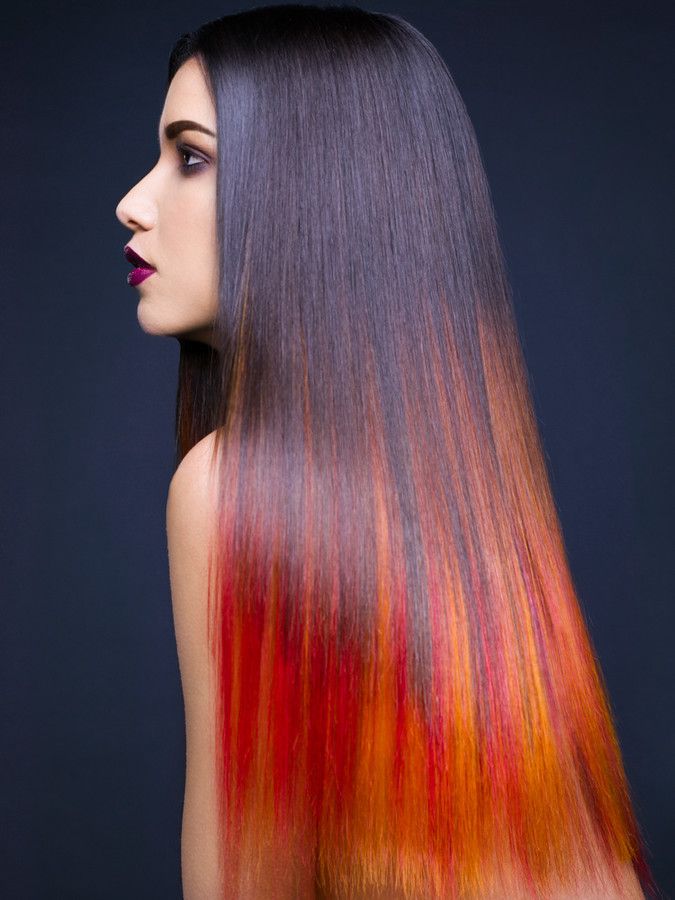 15. Metallic Red
I love how many different tones of red there are. This hair has like a metallic finish that is absolutely gorgeous.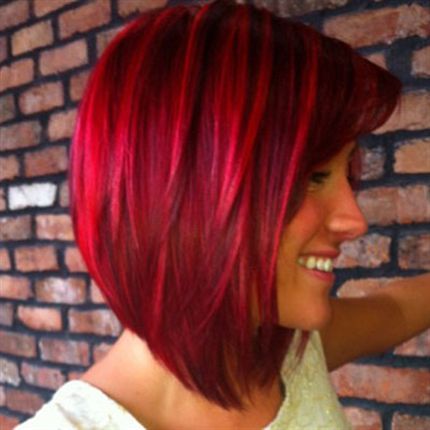 16. Fire Wolf
Channeling my spirit animal the wolf. I love this beautiful long red hair with platinum blonde tips. #Stunning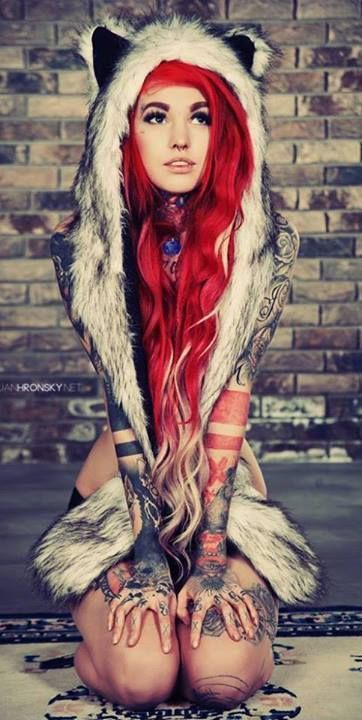 17. Another Flame Hairstyle for good measure.
I like the black idea at the roots so when my roots grow out I don't have to keep touching them up.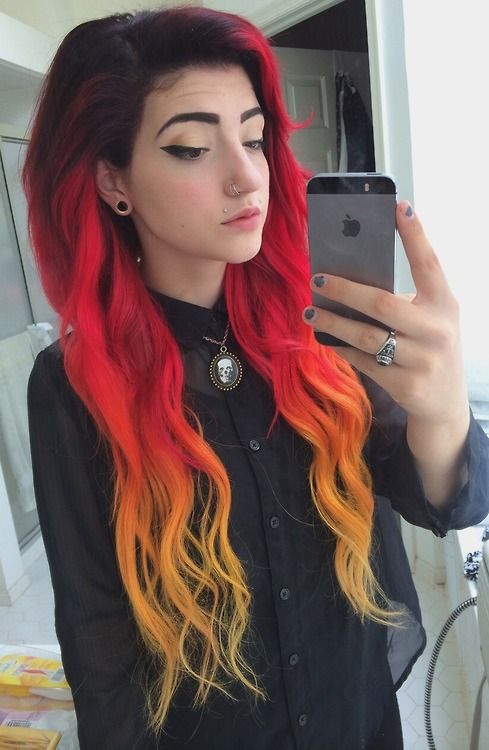 I am currently obsessed with flame hair (if you couldn't tell)…. maybe it's that summer is right around the corner and here in Florida it gets hot as hell. lol
All of these stunning women are an inspiration for my next red hot hair style.
If you're planning on going red anytime soon, have fun sharing your passion, determination and strength with the world.  
& ♡
Like this post? Share it with your friends and don't forget to follow us on facebook, pinterest, or instagram for more beYOUtiful hairstyle ideas and hair tying tips!