25 Women That Rocked Split Dyed Hair
We've seen this style popping up around the internet – on Pinterest, in hair 'do lists, as a sidebar in that article you read the other day. Now it's time to highlight the 25 women (of the internet) who are rocking the split-dyed hair and inspiring us to do the same!
1. This bold blue beauty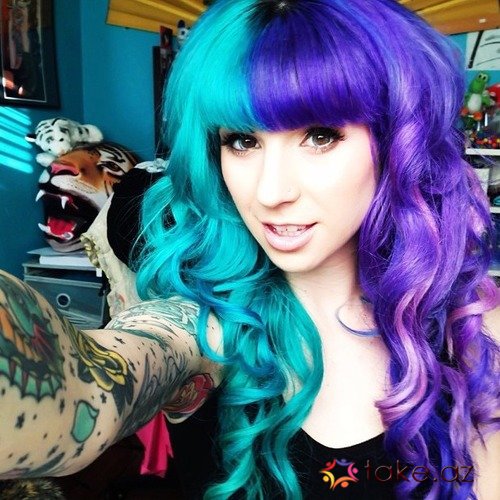 2. And this soft cyan sweetheart
3. Rigor Mortis's Punk'd out do
4. And this honey's more subdued, cute purple-black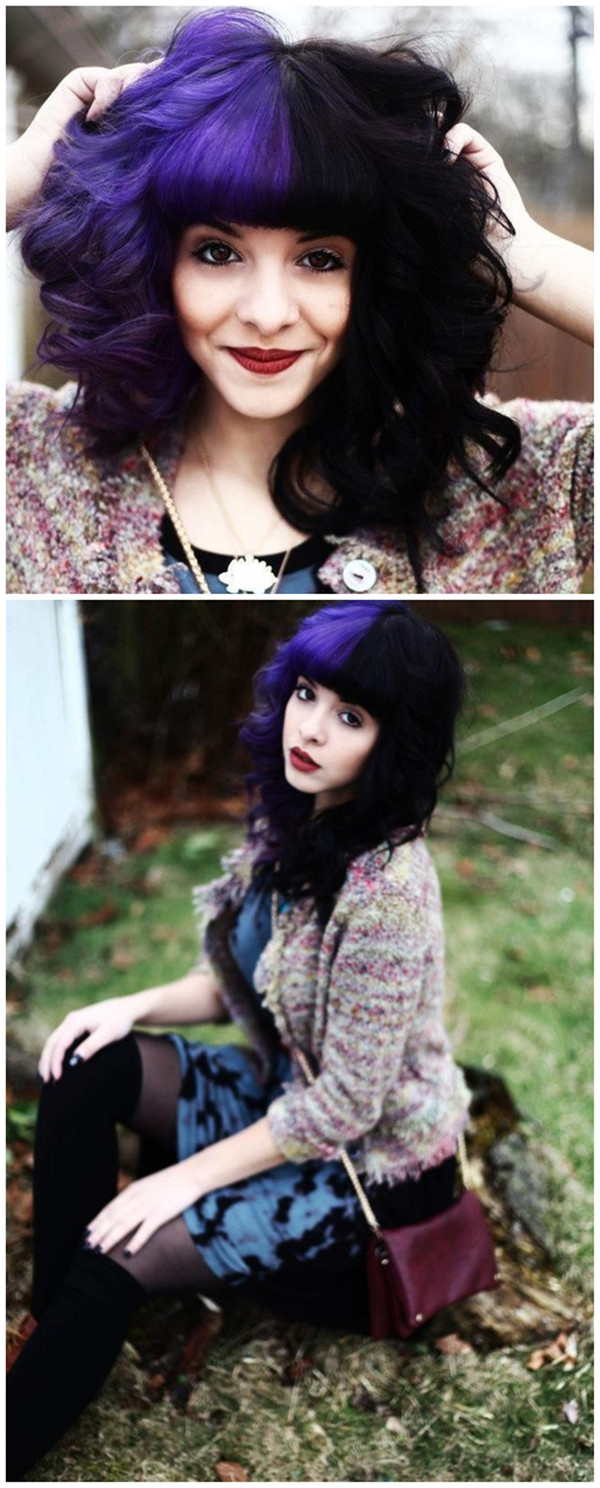 5. The girl's dramatic pastel approach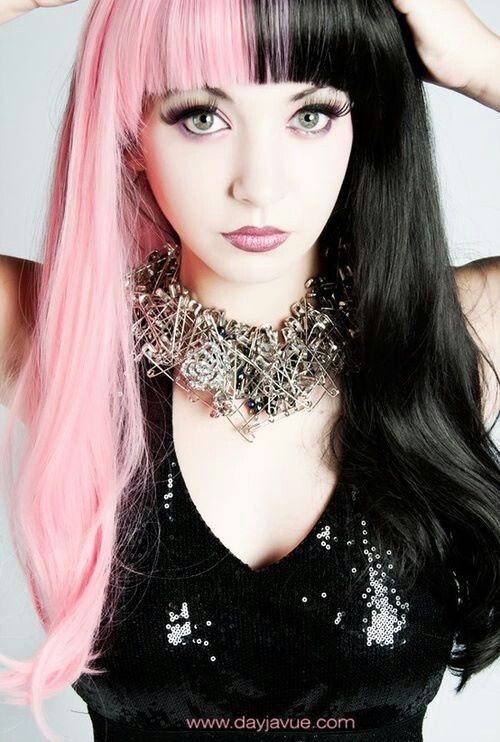 6. This cotton-candy colored rock star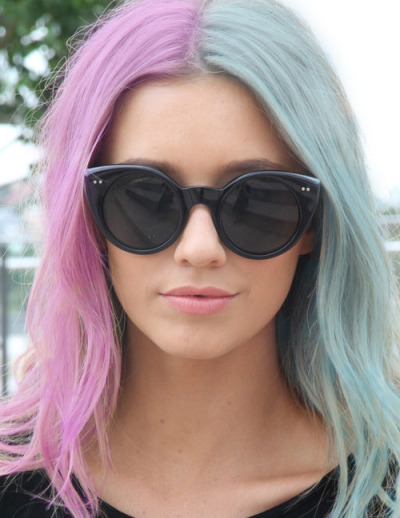 7. And this cute purple-pink sweetie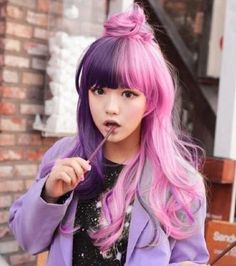 8. This belle's addition of white
9. This lady bringing in a dramatic contrast
10. This doll's addition of a rockin' hat and some tats
11. Lovin' this miss in double buns
12. And this dame's black-blonde pin up swirl
13. Mixin' it up with a purple-black quasi-beehive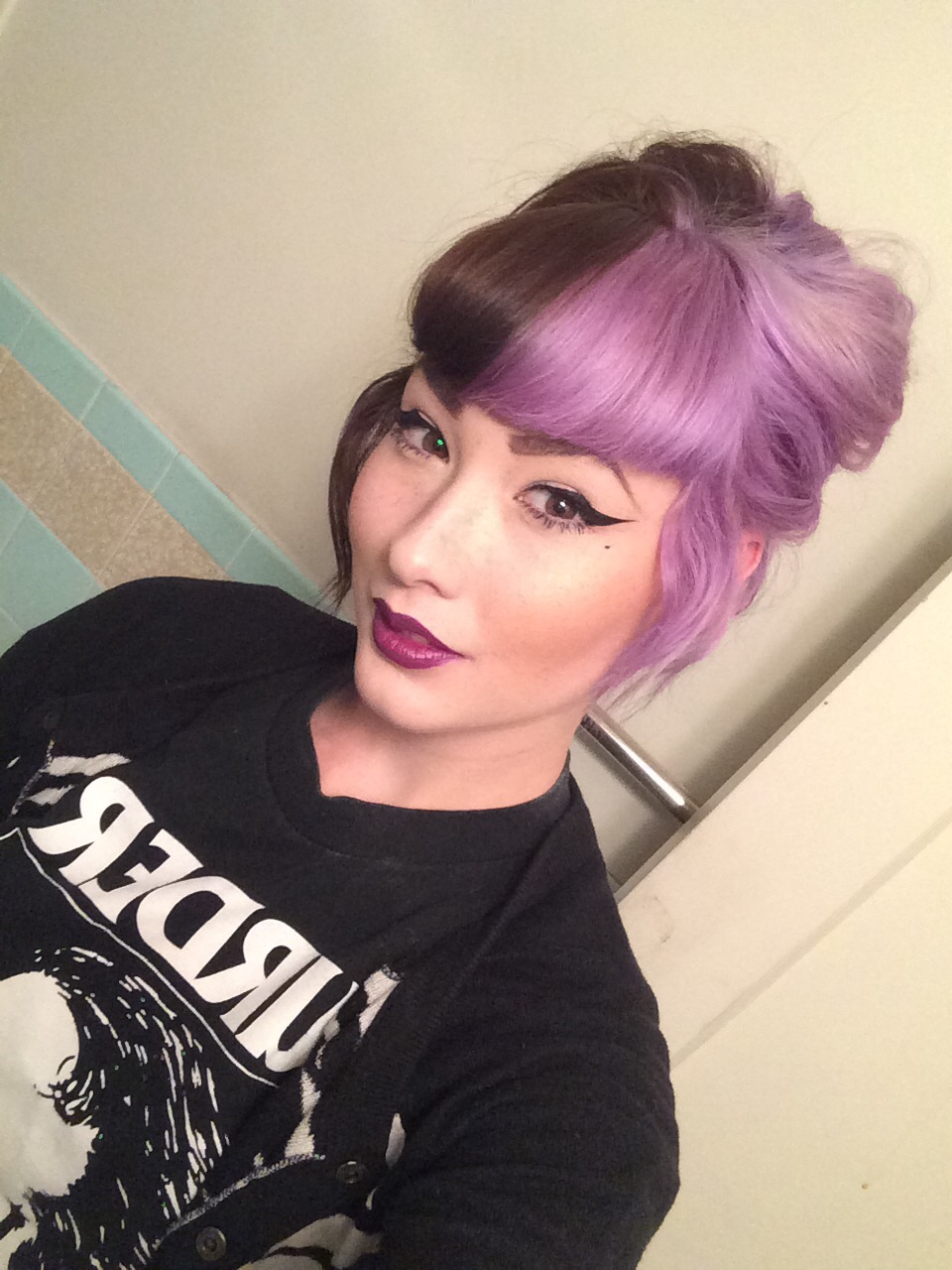 14. Her pin-up inspired black-green split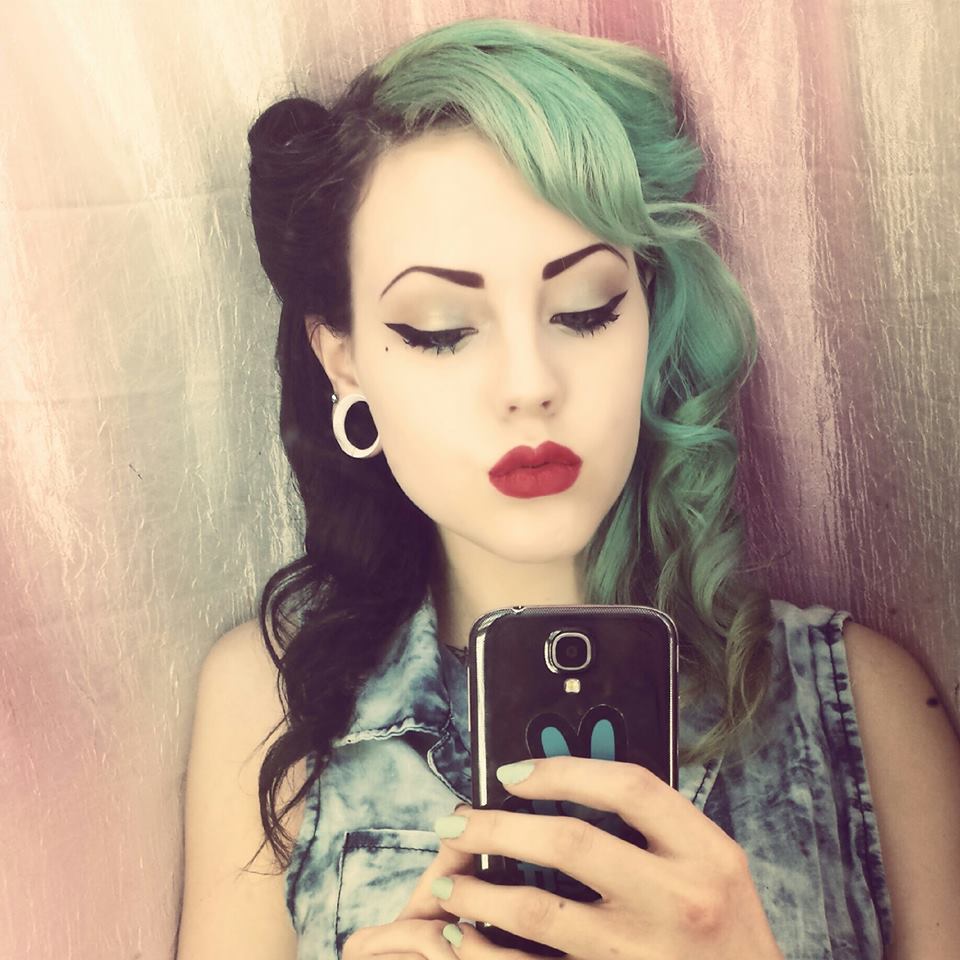 15. This long-haired selfie-star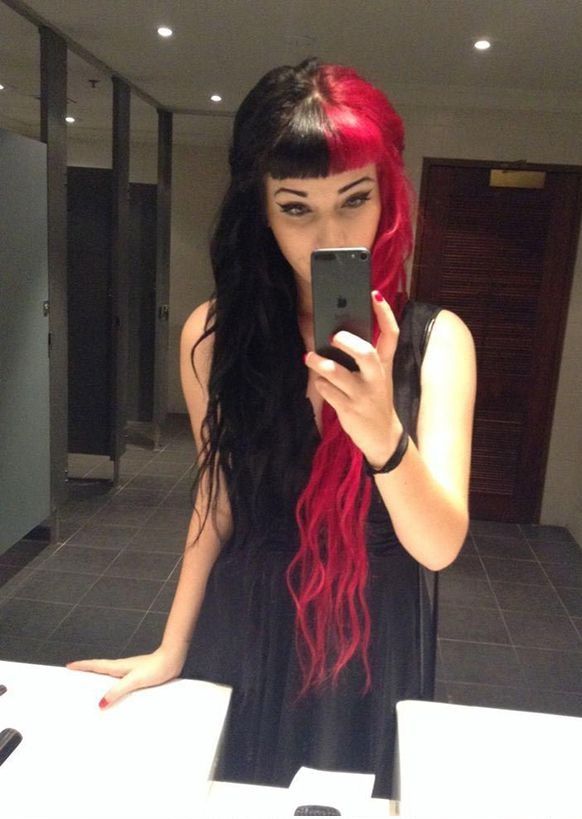 16. This Vogue Espana model's dramatic fuchsia (and serious face, whoa)
http://deseased.tumblr.com/post/19244850280/vogue-espana-august-2010
17. And this punk's orange and blonde hawk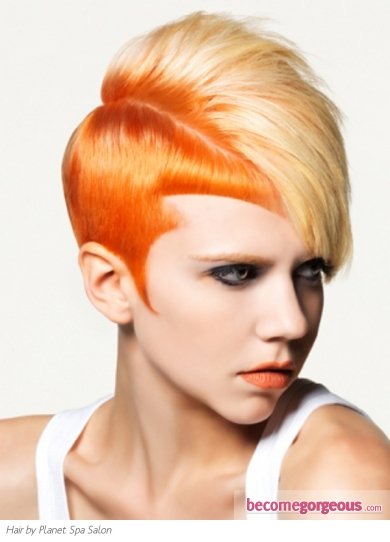 18. Her rock 'n roll vibrant purple and blue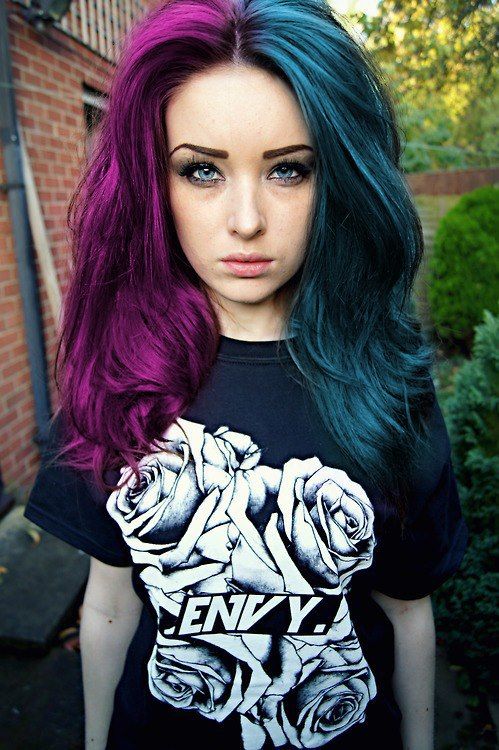 19. Her subtle fire tones (hint, red and orange!)
20. This bold wine-lover
21. And this bold babe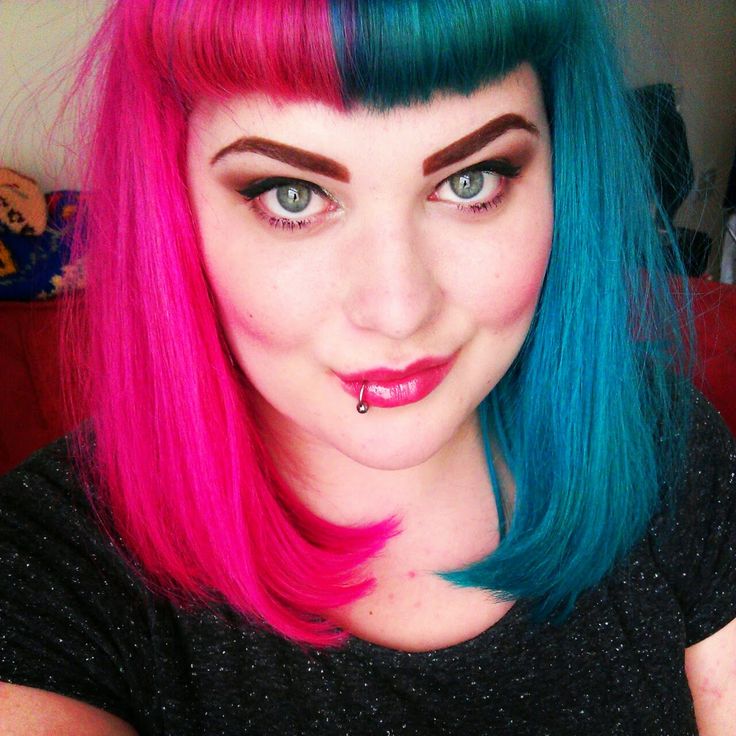 22. Alternatively, this natural-hued beauty
23. And this long-haired, au naturel cutie

24. This fashionista's variation on the split
25. Last but not least, this unknown lady's sharp braid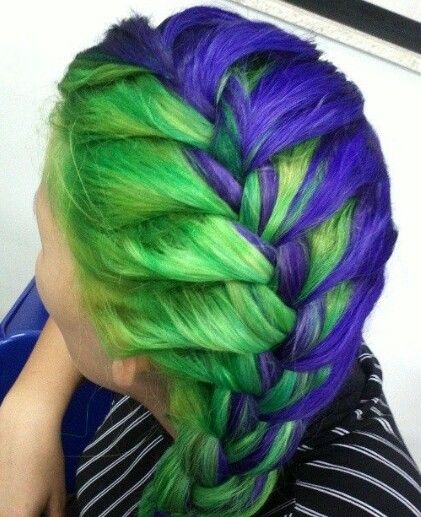 If you or anyone else has or wants split dyed hair share, find us on facebook, instagram, or pinterest.